How Still The Day
Recording my own work for a change...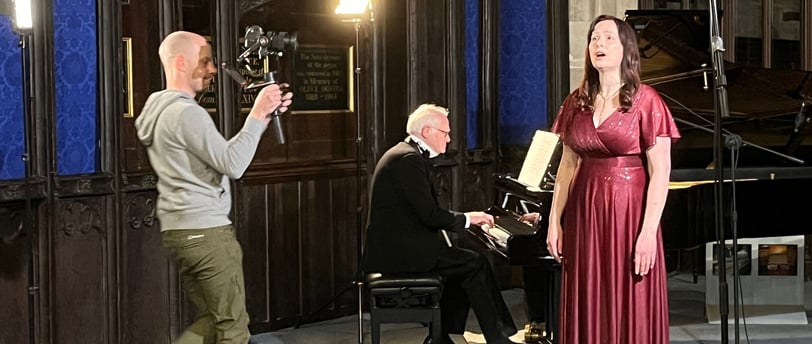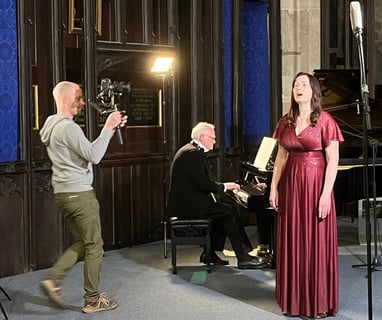 Last week I had the opportunity to record in beautiful St. Laurence's Church in Ludlow with the wonderful David Gaukroger on the piano and Simon Peter King (simonpeterking.com) as our masterful sound and video engineer! I decided to record two pieces, one being a classic Puccini aria, "Vissi d'arte", and one of my own compositions "How Still The Day", which featured on Autumn Tears' album "The Glow of Desperation". This was a first for me as I've never recorded my own pieces... so it was a little nerve-wracking!! I'm so pleased I did though, and I'm planning to perform more of my own pieces in a recital that I'm putting together (more on that another time!).
Here's a few stills from the evening, and I'll look forward to sharing the results very soon!